Our Community
Secure and satisfying independent living for 62+ seniors
OUR COMMUNITY
Our community at Cornerstone Cooperative thrives on independent living, maintaining a carefree, friendly atmosphere where there are opportunities for new life experiences with friends in the community room. Helping them keep an active and independent life style.
Outdoors, you can enjoy a beautiful patio overlooking our treasured wetlands. Including a walking path to really take in the experience.
Indoors join friends in our large community room for some cards, or maybe play some Wii Bowling! It's a blast! Keep up with current events, or enjoy a book in the library.
"Our goal is to be the most affordable, carefree, friendly, secure Senior Housing Cooperative in Plymouth."
An Active 62+ Community
Monthly birthday parties
Monthly social events
Potlucks, barbecues, ice cream socials, etc.
Annual Christmas dinner
Daily coffee hour
Exercise classes
Bible Study Group
Twice weekly card and game nights
Board of Directors
Monthly Board meetings with Annual elections. Owners invited to voice suggestions or concerns.
Committee participation
Social, Landscaping, Building and Grounds, Decorating, Finance, Marketing, Library committees.
Wii Bowling
Testimonials
There are reasons why living at Cornerstone is enjoyable - outside of those found in our building - and they are all close by! ..."
We really enjoy the underground parking in a heated garage from November until April, so no snow to brush off the car, plus you get into a warm car. ...
Cornerstone Cooperative can be summed up in three words... location - location - location. We are close to the city, yet at the edge of the country. ...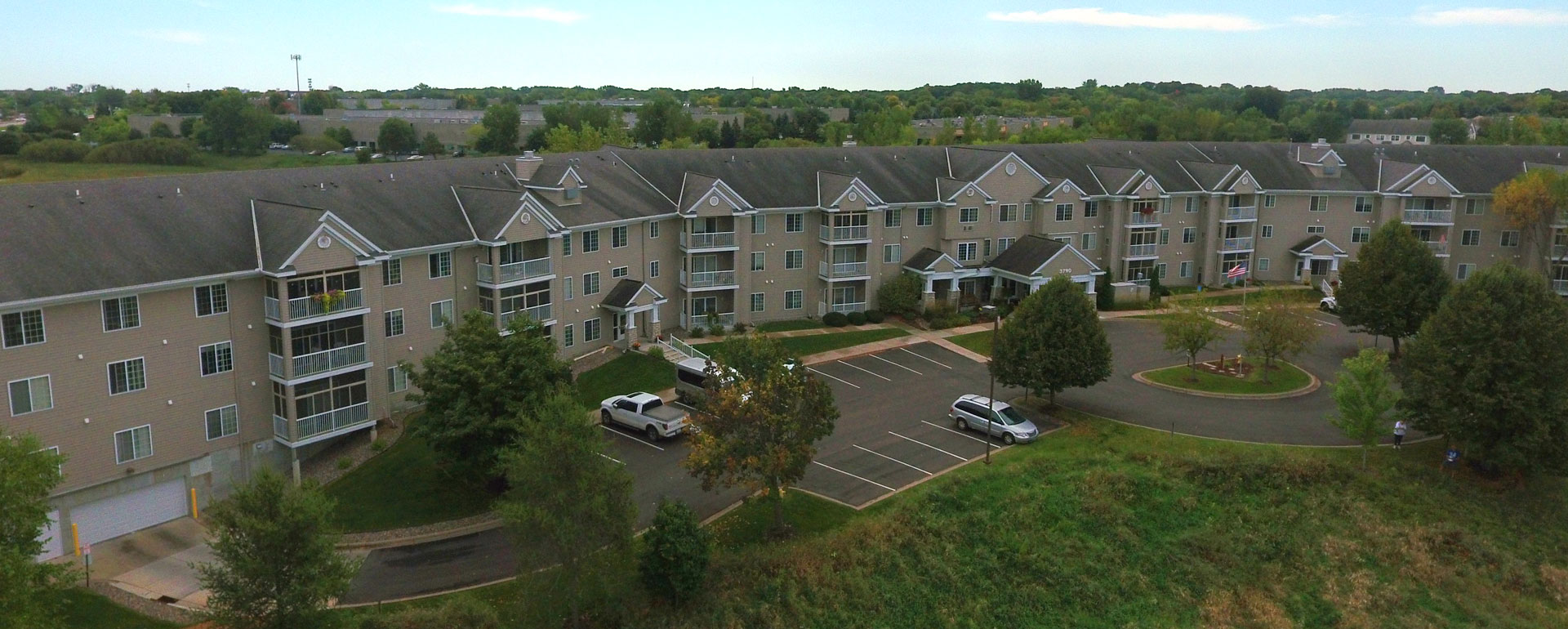 Cornerstone Cooperative of Plymouth
3790 Lawndale Lane North,
Plymouth, MN 55446